You cannot stay
forever
at the sweet oasis
cannot carry away
more than the memory
of its shade
and a handful of fragrant almonds.
There is more to be traveled.
Persimmon – New Sun Rising
Necklace – One Hundred Stories For Haiti
Girl – Belmont Literary Journal
Underneath – Louisiana Studies Folklife Journal
North of Inverness But Not as Far as Wick – Belmont Literary Journal
Reading Brainard – Jellyfish Whispers; Storm Cycle Best of 2012 Anthology
(berry) – Pyrokinection
Safety – Poets for Living Waters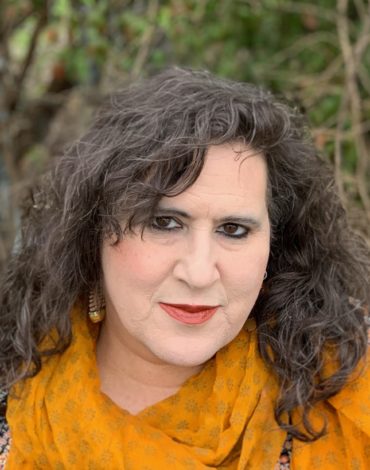 Nina Adel, a native of Milwaukee, Wisconsin, is an artist of language, sound, images, thought and tangible creative works. Nina composes poetry, fiction and creative nonfiction,  savory dishes and small, magical spaces. She is currently creating hybrid literary works joining memoir, short and flash fiction and song. These works illuminate identity, otherness and the complex lives of adolescent girls and the women they become.
Nina has lived in a range of places and traveled to far corners. She speaks several languages. Language, land and the human condition occupy her time, thoughts and creative endeavors.

NINA ADEL
/ Writer, Artist, Musician, Educator